A hard training champion, and dedicated father
who did not hurt anyone, unfairly prosecuted in the press
even though the jury found him innocent by the evidence
O. J. had no Means, Motive, nor Opportunity to commit the crime
and was found Innocent by 100% of the Jury, not a "hung" jury.

He was over with Nicole and had other women pursuing him.
He was busy packing for a previously planned flight to Chicago
for Hertz Rental Cars on 11:45 pm, the night of the murder
estimated to have happened Sunday night 10:00 pm June 12, 1994.
O.J. was offered plea deals to admit to a lesser crime, but he refused.
He appeared quite confident at the trial. Why?
O.J. knows who the real killer was.
In case O.J. was found guilty, he could name the killer, and go free.
O.J.'s son Jason Simpson was never officially investigated
despite his means, motive, opportunity - and mental illness
O.J. may be covering for his son, who needs psychological help
and was taking medication for a rage disorder, while on probation
for threatening his boss with a knife, and assaulting his girl friend.
The main stream media and unthinking public accused O.J.
although it could be argued he helped cover up his son's deed.
O.J. was punished in 2007 for being found innocent in 1995
In the case of the "armed robbery", O.J. had no gun, and no one was hurt.
He was just trying to get back trophies and items that were taken from him.
He was accused of "kidnapping" but no one was kidnapped.
Prosecutors focused only on OJ, and gave 5 men easy sentences to blame OJ
They gave him 9 years, when similar suspects got only 2 years. He should be free now.
Breaking News: "O.J. Is Innocent" docu-series produced by Martin Sheen
http://www.hollywoodreporter.com/live-feed/oj-is-innocent-docuseries-produced-879337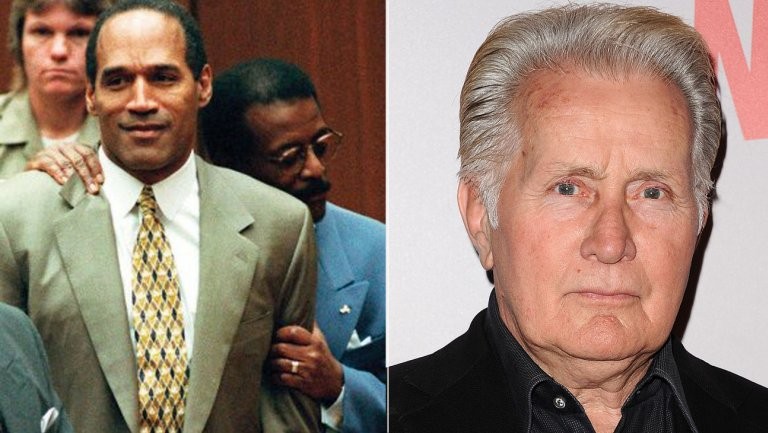 O.J.'s son Jason Simpson - the Overlooked Suspect
Read the evidence by Private Investigator William C. Dear

www.BillDear.com amazon.com O-J-Is-Innocent-And-I-Can-Prove It
The gloves found at the crime scene, were too small for OJ, but not for Jason
The jury was not undecided or "hung", but found O.J. Not Guilty.

You can write a letter of support to:

O.J. Simpson #1027820
Lovelock Correctional Center
1200 Prison Road
Lovelock, NV 89417
Main stream media brain washed the public
and convicted him before the trial was over


Jason Lamar Simpson
http://overlookedsuspect.com
Private Investigator William C. Dear
https://www.facebook.com/WilliamCDear
Jason Simpson was an average high school football player at Army & Navy Academy (Carsbad, CA), and made an 80 yard touchdown on October 10, 1986, but did not live up to the star expectations.
http://articles.latimes.com/1986-10-10/sports/sp-5010_1_oj
Army & Navy Academy private high school
https://armyandnavyacademy.org
https://www.youtube.com/channel/UC2Ah6HQX899eBhJWD71ipJQ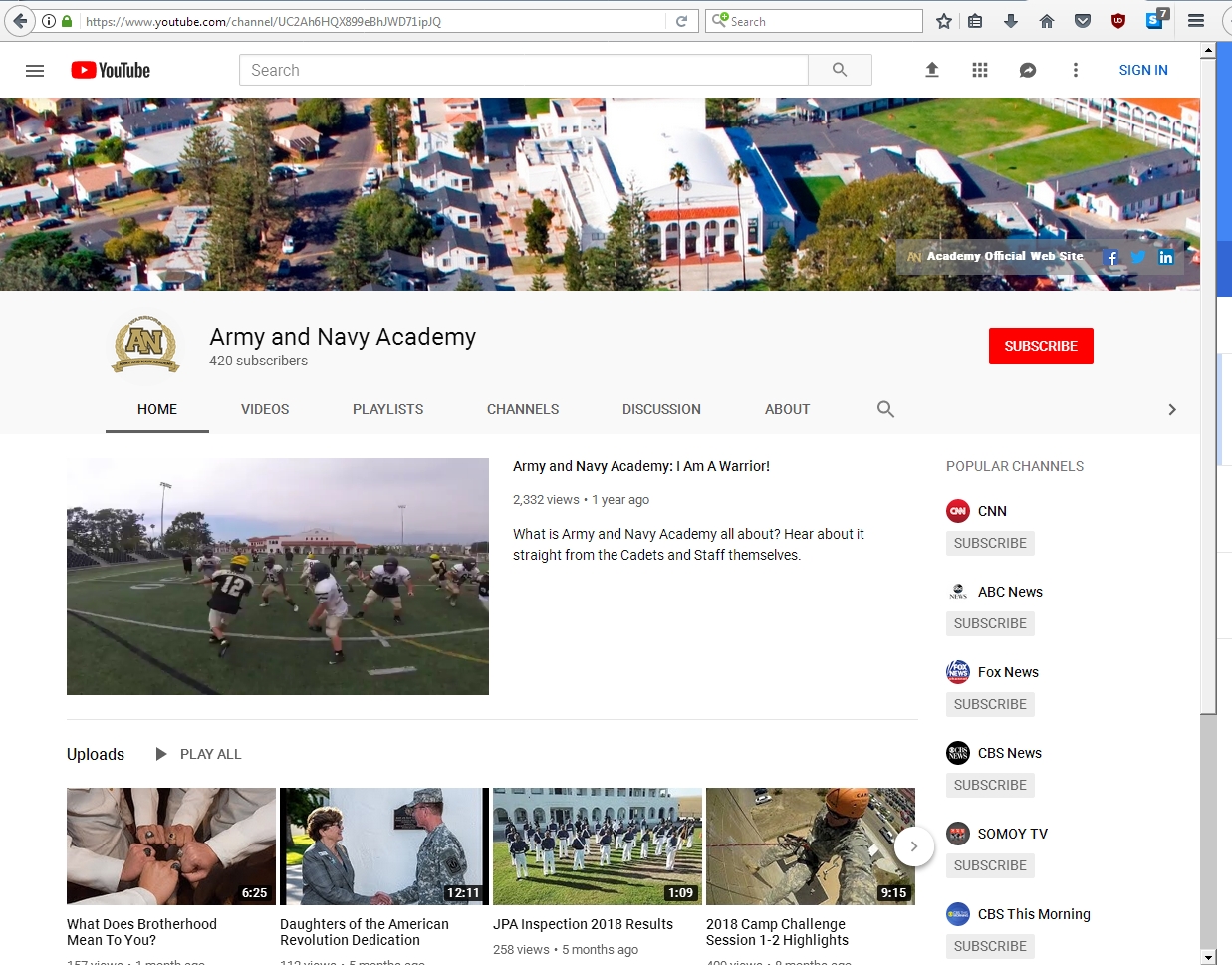 Jason Simpson was on the Football Team at Army Navy Academy, which expected greatness from the son of a star.
https://www.youtube.com/watch?v=IQTK5zCpWUM#t=0m5s

Village Voice disagrees with William Dear
http://blogs.villagevoice.com/runninscared/2012/04/oj_simpson_bill_dear_full_of_it.php

Jason is a chef at the St. Cecelia restaurant in Atlanta, Georgia
https://www.latimes.com/entertainment/gossip/la-et-mg-where-are-they-oj-simpson-20160622-snap-htmlstory.html

OJ Simpson Innocent? Was Nicole Brown Simpson murdered by Jason Simpson, OJ's son?
http://altereddimensions.net/2014/nicole-brown-simpson-ronald-goldman-murdered-by-jason-simpson-oj-son

Jason Simpson thought to be a suspect in his father's infamous crimes
https://www.intouchweekly.com/posts/jason-simpson-143401/

Overlooked Suspect - O.J. Simpson's son Jason was
* on drugs to help his Jekyll-Hyde syndrome (in his own words).
* ran out of his medication * trained in knife fighting at the Army & Navy Academy (Carlsbad, CA)
* on probation for assaulting his girl friend
* on probation for threatening his employer with a knife
* a chef at a restaurant, with access to many knives
* obsessed with Nicole. He wanted her to eat at his restaurant on the night of the murder.
* never investigated as a suspect, or interviewed by the police.
Orenthal James "O. J." Simpson
Birthday: July 9, 1947 of OJ
http://www.telegraph.co.uk/culture/books/10892053/OJ-Simpson-was-he-innocent-all-along.html
1994 Murder Scene - today in Google Street View

875 South Bundy Street, Los Angeles, CA
https://www.google.com/maps/@34.048791,-118.471355,3a,75y,218.52h,77.12t/data=!3m4!1e1!3m2!1sVJApYaFwgKFOFUYzHYR-EQ!2e0!6m1!1e1
Interview with OJ


https://www.youtube.com/watch?v=mJtqYyhxhJA
New own er of 360 North Rockingham, Brentwood CA tears down and rebuilds OJs mansion
http://articles.chicagotribune.com/1998-07-30/news/9807300184_1_nicole-simpson-and-goldman-bundy-drive-condominium-ronald-goldman
O.J. SIMPSON - CIVIL TRIAL - PLAINTIFF EXAMINATION, NOVEMBER 22, 25, and 26, 1996 and January 10 and 13, 1997
http://web2.airmail.net/marjo/ojs3.htm
Business Insider: O.J. Simpson Murders and Jason Simpson
http://www.businessinsider.com/oj-simpson-murders-and-jason-simpson-2014-6?op=1
The National Enquirer is not always reputable, but some publicity for O.J.'s freedom is better than nothing.
http://www.nationalenquirer.com/celebrity/inside-deranged-mind-oj-simpsons-violent-son
Article without advertisements
Jason Simpson Arrest Record for Assault With A Deadly Weapon
IN THE MUNICIPAL COURT OF L.A. - HOLLYWOOD JUDICIAL DISTRICT
COUNTY OF LOS ANGELES, STATE OF CALIFORNIA

23H00132
PAGE NO. 1
CURRENT DATE 02/24/97

THE PEOPLE OF THE STATE OF CALIFORNIA VS.
DEFENDANT 01: JASON SIMPSON

DOB OEN VLN
AU ENFORCEMENT AGENCY EFFECTING ARREST: LAPD - HOLLYWOOD AREA

RATE: APPEARANCE AMOUNT DATE RECEIPT OR SURETY COMPANY REGISTER
DATE OF BAIL POSTED BOND NO. NUMBER

CHARGE FILED ON 01/14/93.
COMPLAINT FILED, DECLARED OR SWORN TO CHARGING DEFENDANT WITH HAVING
COMMITTED, ON OR ABOUT 12/06/92 IN THE COUNTY OF LOS ANGELES, THE FOLLOWING
OFFENSE(S) OF:
COUNT 01: 245(A)(1) PC MISD - ASSAULT W DEADLY WEAPON/INSTR.
COUNT 02: 242-243(0) PC MISD -BATTERY ON A PERSON W/INJURY
COUNT 03: 242 PC MISD - BATTERY
NEXT SCHEDULED EVENT:
02/02/93 900 AM ARRAIGNMENT DIST L.A. - HOLLYWOOD DIV 077

IN 02/02/93 AT 900 AM IN L.A. - HOLLYWOOD DIV 077

CASE CALLED FOR ARRAIGNMENT
PARTIES: COME ROBERT SANDOVAL (JUDGE) DAVID YAGUCHI (CLERK)
RICHARD W. MOTZMUS (RFP) PAM DOUGLAS (CA)
DEFENDANT PRESENT, AND REPRESENTED BY REBECCA KATZ WHITE
DEFENDANT ADVISED OF THE FOLLOWING RIGHTS VIA AUDIO CASSETTE:
DEFENDANT ARRAIGNED AND ADVISED OF THE FOLLOWING RIGHTS AT MASS
ADVISEMENT: SPEEDY PUBLIC TRIAL, TRIAL WITHIN 30/45 DYAS, RIGHT
TO REMAIN SILENT, SUBPOENA POWER OF COURT, CONFRONTATION AND
CROSS EXAMINATION, REASONABLE BAIL, CITIZENSHIP, EFFECT OF
PRIORS, PLEAS AVAILABLE PROBATION.
A COPY OF THE COMPLAINT AND THE ARREST REPORT GIVEN TO DEFENDANTS COUNSEL
DEFENDANT DEMANDS COUNSEL.
COURT REFERS DEFENDANT TO THE PUBLIC DEFENDER.
PUBLIC DEFENDER APPOINTED REBECCA KATZ WHITE
DEFENDANT WAIVES FURTHER ARRAIGNMENT
DEFENDANT PLEAS NOT GUILTY TO COUNT 01, 254(A)(1) PC - ASSULT WITH DEADLY
WEAPON/INSTR..
DEFENDANT PLEAS NOT GUILTY TO COUNT 02, 242-243(0) PC - BATTERY ON A PERSON W/INJURY
DEFENDANT PLEAS NOT GUILTY TO COUNT 03, 242 PC - BATTERY.
DEFENDANT RELEASED ON OWN RECOGNIZANCE
NEXT SCHEDULED EVENT:
03/16/93 900 AM JURY TRIAL DIST L.A. - HOLLYWOOD DIF 077

ON 03/16/93 AT 900 AM IN L.A. - HOLLYWOOD DIV 077

CASE CALLED FOR JURY TRIAL
PARTIES: COME ROBERT SANDOVAL (JUDGE) DAVID YAGUCHI (CLERK)
JULIE WELCH (RFP) MARK MANAERT (CA)
DEFENDANT PRESENT, AND WAS REPRESENTED BY REBECCA KATZ WHITE DEPUTY PUBLIC
DEFENDER
DEFENDANT RELEASED ON OWN RECOGNIZANCE
NEXT SCHEDULED EVENT:
Jason, as a cook at the Revival Cafe, had threatened his boss Paul Goldberg, with a knife.
The charge was reduced in a plea deal to "disturbing the peace", with probation and stay away order.

Jason's Medical Report - Major depression with suicide attempts
SAINT JOHN'S HOSPITAL AND PT: SIMPSON, JASON
HEALTH CENTER MR:# 870278
1328 - 22nd STREET PHYS: GERALD ROZANSKY, M.D.
SANTA MONICA, CALIFORNIA 90404 ADMIT DATE: 10-15-91
DISCHARGE DATE: 11-01-91

DISCHARGE SUMMARY
__________________________________________________________
DISCHARGE DIAGNOSIS: Major depression, with suicide attempt; and
alcohol abuse.

HISTORY AND HOSPITAL COURSE: This was the first Saint John's Hospital
Mental Health unit admission for this 21-year-old man who was referred
from Cedars Hospital because he had taken an overdose of Depakote, his
anti-seizure medication, in an attempt at suicide. He stated that he
had felt in a state of despair, and felt depressed over the past year,
and had attempted suicide on two other occasions. When he gets
depressed, he may try and get drunk.

Of significance in his past history, his mother and father are divorced,
and he had a sister who died, drowning, when he, the patient, was eight
years old.

PHYSICAL EXAMINATION: Physical examination revealed seizure disorder.

LABORATORY DATA: General laboratory studies were not done, in that he
had been transferred after a work-up at Cedars of Lebanon Hospital, and
it was not felt that further testing was necessary, other than a routine
urinalysis, where urine for Depakote was found to be lower than the
therapeutic level.

HOSPITAL COURSE: Treatment consisted of individual and group
psychotherapy in the east Psychiatric Unit, and involvement in the dual
diagnosis program. He was also again placed on Valproic Acid, anti-
seizure medication. The patient progressed in the unit; and with
improved mood and open sharing with his family, he began organizing his
life so that he might go back to work and return to his apartment.
Although Recovery House was recommended, he did not feel the need for it
at this time, but recognized it as an alternative.

DISCHARGE DIAGNOSES:
1. Major depression
2. Seizure disorder.
3. Overdose of Depakote in an attempted suicide.

DISPOSITION: The patient will continue in treatment with me, and will
have full range of activities and a regular diet.
_____________________________
GERALD ROZANSKY, M.D.
DD: 11-21-91
DT: 11/25/91
GR/gm
DISCHARGE SUMMARY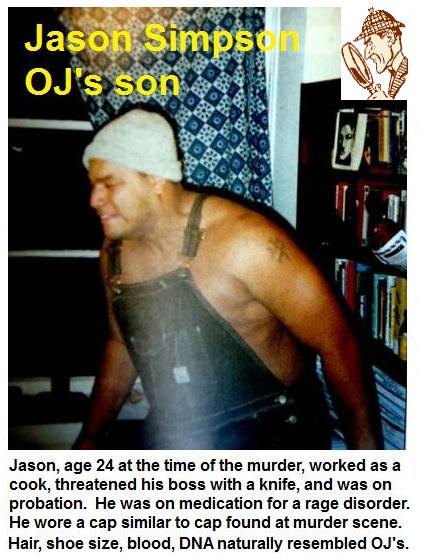 O.J. Simpson - Minimum Maintenance Fitness for Men
including 1 minute "get away" meditation to release stress
https://www.youtube.com/watch?v=ANj0eGXlxu8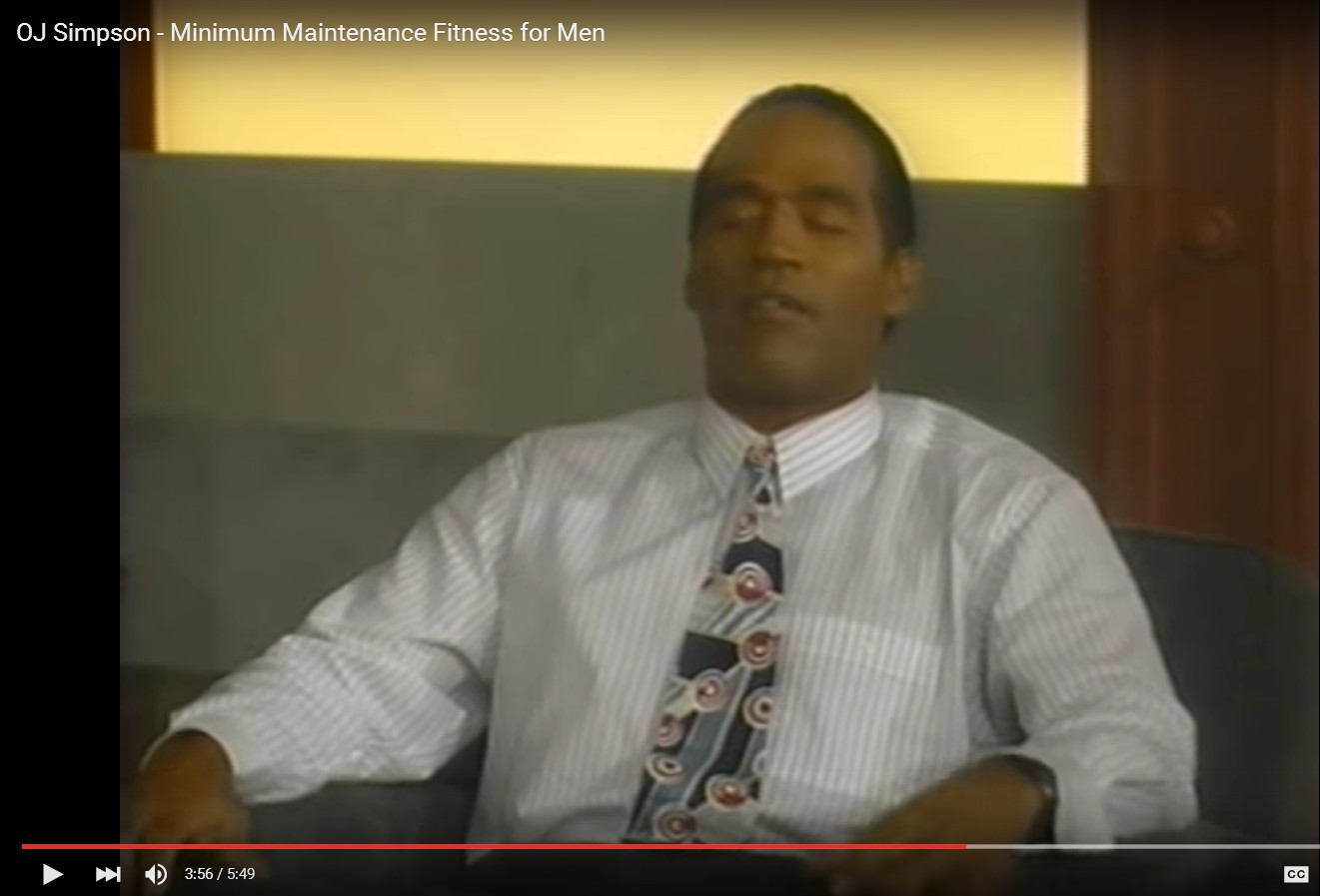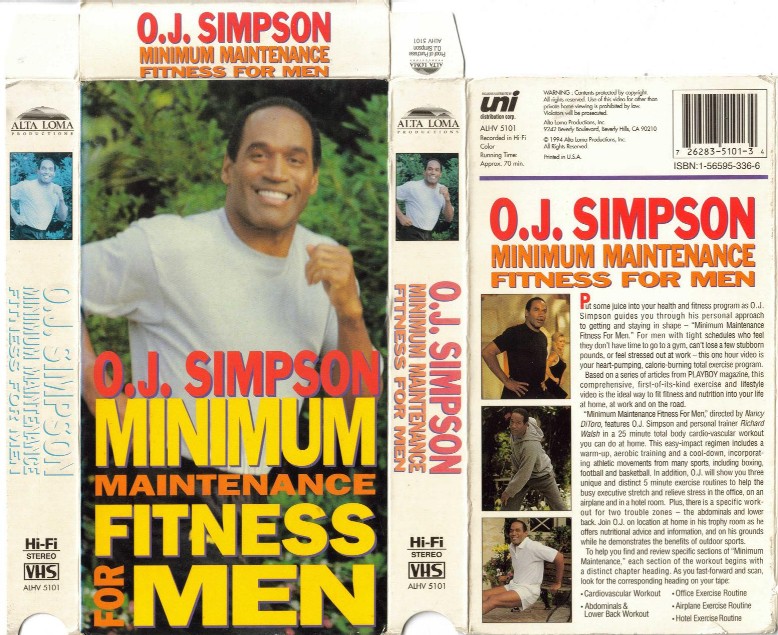 www.youtube.com/watch?v=0tA7uiDlR7Y
Video made May 25-27, 1994
www.youtube.com/watch?v=hkCiIdSbwMg
He made this free video, with a sense of humor, for the health of mankind.
Such a good man and meditator, able to laugh at his self, is not a killer. MP4
O.J. had bad knees in 1994, during the filming of "Minimum Maintenance Fitness for Men"
The was a few months before the murder. He could not perform all the exercises
even in a video named after him, and even in front of attractive lady models.
He would have been motivated to ignore the pain and do the exercises anyway.
A man with such bad knees would have difficulty fighting and killing two people.

O.J. Had No Motive Or Jealousy about Nicole
O.J. Simpson had his choice of many beautiful California girls, actresses and models after him.
He had no reason to be jealous about Nicole, and gave her advice about dating her boy friends.
On the day of the murder, he talked with Playboy Centerfolds Traci Adell and Gretchen Stockdale,
and actress Jasmine Guy. The night before, he took his girl friend Paula Barbieri to a fund raiser in Los Angeles.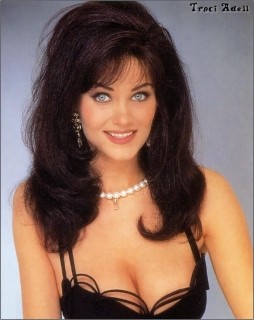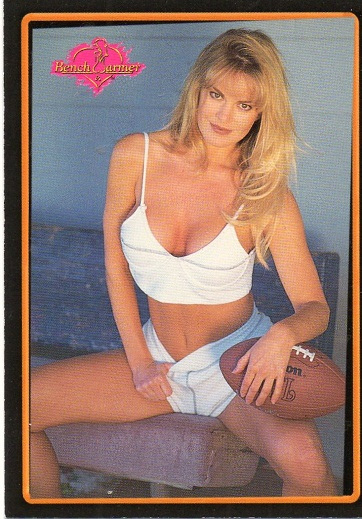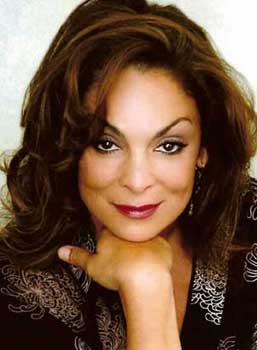 Time Line of June 12, 1994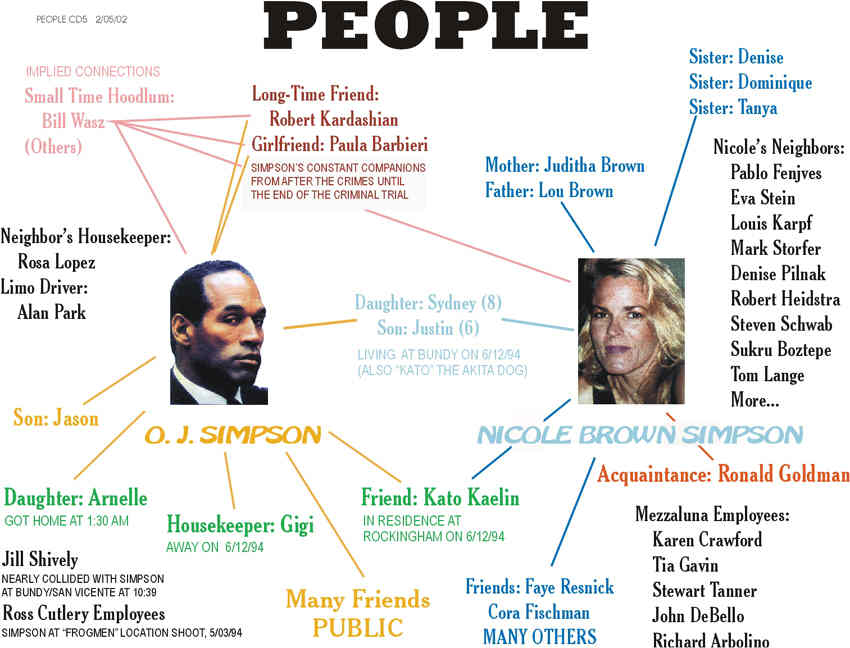 People involved with O.J. Simpson
http://www.cnn.com/US/OJ/players/A-G/
O.J. Simpson - A True Champion and Winner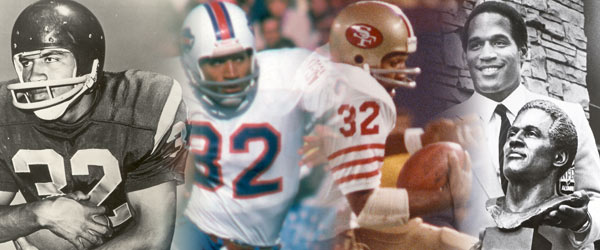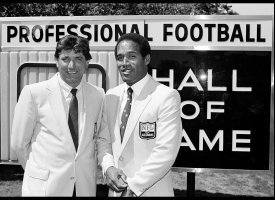 Charlie Rose interviews O.J. Simpson's attorneys
Barry Scheck & Peter Neufeld
https://www.youtube.com/watch?v=zoHyZTjJXZY
Share this graphic on social media


Video made May 25-27, 1994, just 18 days before June 12, 1994 when Nicole Simpson and Ron Goldman were stabbed. O.J.'s knees were so bad he could not do some of the exercises in his own video.
His first son Jason Simpson was 24 at the time, had military training with knives, was on probation for assault with a knife, and disliked Ron Goldman, yet was never investigated.
www.OJTruth.com